About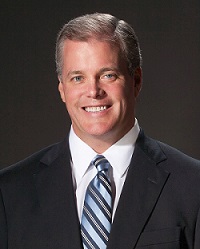 Dr. Leo Simoson has been in practice since 1997.  He received his Undergraduate Degree from John Carroll University in University Heights, Ohio and his Doctorate at Life University in Marietta, Georgia.
Dr. Simoson has been trained to evaluate your total health picture and will ask questions about your life-style and work habits during consultation.  This allows him to focus on the core problem and causes.  While the first goal is to relieve pain, the larger goal is to restore good health.  Good health cannot be attributed solely to medication, surgery or chiropractic adjustments.  Good health comes from a healthy lifestyle and proper spinal function.
Dr. Simoson carefully assesses each patient by using modern diagnostic procedures.  Treatment generally focuses on manual spinal manipulation, also called chiropractic adjustment.  In some cases, therapy is also used to provide relief and speed healing.
He is also a member of the American Chiropractic Association, Ohio State Chiropractic Association, the North East Ohio Academy of Chiropractic and has been named the Official Chiropractor of the Lake Erie Crushers.