Recipe of the Week
---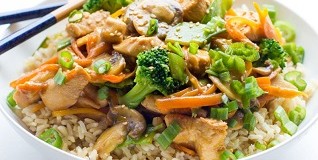 This 30 minute Healthy Chicken Stir Fry is a great way to get in a ton of veggies into a weeknight supper. Serve it over top of brown rice for tons of fiber!
Nutritional Services
---
At Simoson Chiropractic, we believe that given the proper nutrition, your body has the amazing capability of keeping itself healthy. We also believe that nutrition should be individualized to meet each patient's needs. For these reasons, and many more, we proudly recommend Standard Process Whole Food Supplements. Learn More.
Sign Up For E-News
---
Sign up for our E-newsletter to receive helpful information about health and wellness.